Inside DAN Asia-Pacific
DAN Asia-Pacific members are located across many nations within this Region … Australia, Brunei, Burma, Cambodia, China, Fiji, Hong Kong, India, Indonesia, Korea, Malaysia, New Zealand, Papua New Guinea, Philippines, Singapore, Solomon Islands, Sri Lanka, Taiwan, Thailand, Vanuatu and Vietnam.
DAN is a very active and involved organisation and the following links will give you a real insight into the Divers Alert Network Asia-Pacific.
Wherever members live or dive around the world they have peace of mind knowing that DAN is available 24-hours a day, 7 days a week to assist in the event of an accident.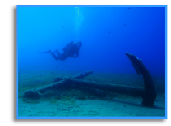 The Future of DAN and Dive Safety - How You Can Help
Individuals
You can help by becoming a DAN Asia-Pacific Member and supporting DAN's important work. You can also help by telling your dive buddies about DAN and encouraging them to become DAN Members too!
Dive Related Businesses
Show your support of DAN by becoming a Sponsor and/or Promoter. Not only will you gain recognition in the dive community, you will also receive some great benefits. Click Here To Find Out More